Don't Miss a WeBe3 Weekend!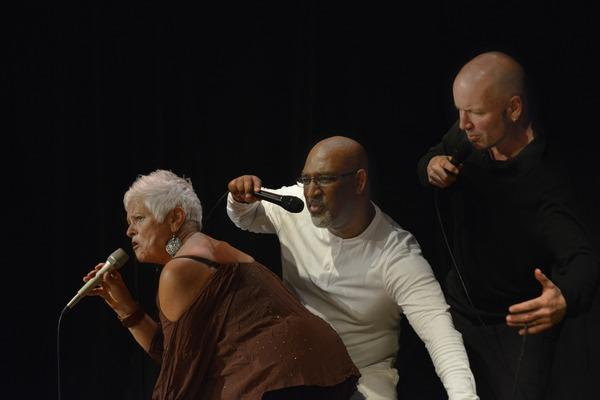 This full weekend engagement opens with a special
live performance
on
Friday, May 8, 7:30pm
. Concert tickets are $15 in advance and $20 the day of the concert. Advanced tickets are encouraged and may be purchased at
ccacde.org.
On
Saturday May 9
, regional singers have the rare opportunity to engage with Rhiannon, David and Joey up close and personal in an experimental vocal workshop for those interested in the art of singing, healing and improvisation.
The Vocal Workshop Residency
beg
ins at

10:00am

and concludes at

1:00pm

at CCAC. Participants will break for lunch and conclude with sharing new musical ideas generated during the workshop.
The
Workshop registration
fee is $25 students and $40 for adults. Registration for the Vocal Workshop is limited to 30 singers and enrollment will fill quickly!
Both events are held at Christina Cultural Arts Center, Clifford Brown Performance Space, 705 N. Market Street Wilmington, DE 19801.
WeBe3 IN CONCERT:

Friday, May 8, 7:30pm
Tickets $15 advance; $20 at door
VOCAL WORKSHOP: Saturday, May 9, 2015, 10:00am-1:00pm
Registration $40 adults; $25 students.
Clifford Brown Jazz Trumpet Consortium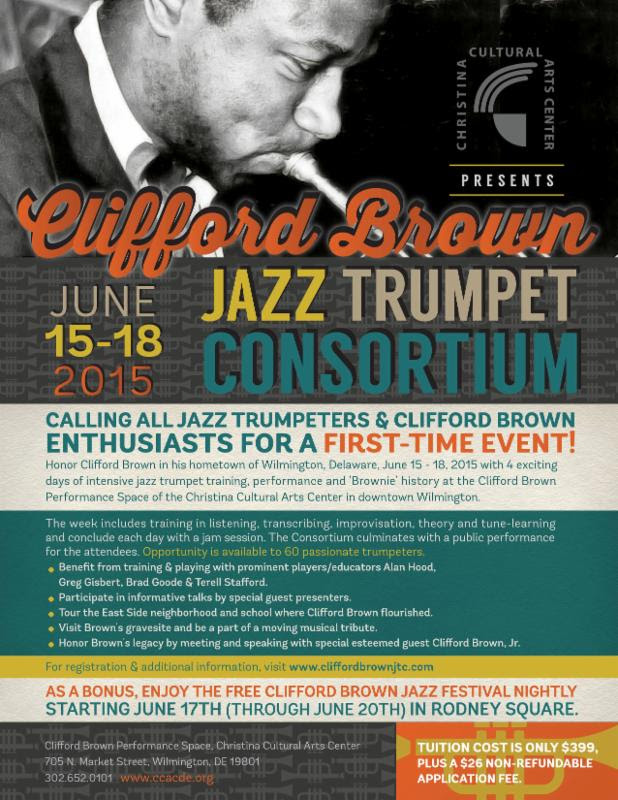 This jazz trumpet conference is open to all ages and ability levels!
Benefit from jazz trumpet training & playing with prominent, inspiring jazz players and jazz educators Brad Goode, Terell Stafford, Greg Gisbert, Alan Hood and informative talks from special guest presenters. During the music workshop, you'll tour the East Side neighborhood and school where Clifford Brown flourished. Visit Brown's grave site and be a part of a moving musical tribute. Honor the legacy by meeting and speaking with special esteemed guest Clifford Brown, Jr. The week will include jazz trumpet training in listening, transcribing, improvisation, theory and tune learning and conclude each day with a jam session. The Consortium culminates with a public performance for the attendees.

As a bonus, enjoy the free Clifford Brown Jazz Festival nightly starting June 17th (through June 20th) in Rodney Square.

Tuition cost is only $399, plus a $26 non-refundable application fee. Opportunity is available to 60 passionate trumpeters. Attendees are responsible for their accommodations, meals and transportation.
Christina Cultural Arts Center, Clifford Brown Performance Space, 705 N. Market Street, Wilmington, DE 19801
Proof Positive: Christina Cultural Arts Center Student Success Story
David Hamilton
"As a teenager growing up in Wilmington, CCAC helped me unlock worlds and ideas I may have never discovered. I grew leaps and bounds through the power of discovery. I proudly attribute my ability to navigate and find success as a soldier in Iraq and as a manager/producer working alongside award-winning musicians to my experience at Christina Cultural Arts Center."
COMING EVENTS
MAY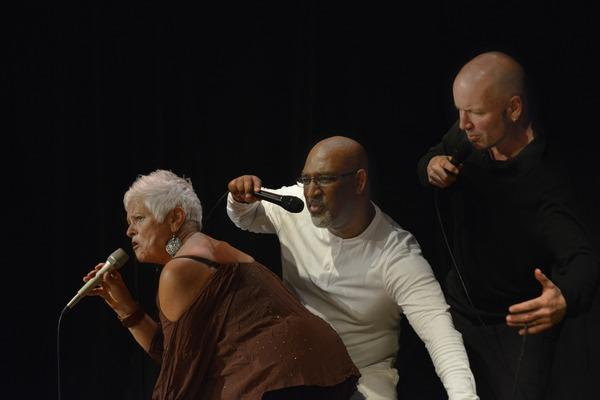 Friday, 5/8
Tickets $15 Advance
$20.00 At Door
Christina Cultural Arts Center, Clifford Brown Performance Space
705 N. Market Street Wilmington, DE 19801
For regional singers who want to learn to improvise
Advance registration encouraged

$25 Students | $40 Adults
The Pivot Open
Mic Nights
Sign-ups 6:00-6:45pm; performances 7:00-9:00pm
2nd & 4th Fridays
Christina Cultural Arts Center
Clifford Brown Performance Space
705 N. Market Street Wilmington, DE 19801