The University of Delaware presents
DAVE THE POTTER, honoring the history and creativity of exceptional enslaved potter and poet, DAVID DRAKE, through performance and poetry.
Featuring dancers, researchers & Teresa Emmons
Directed & choreographed by Dr. Lynnette Overby Choreography of featured dancer Vincent Thomas Research & poetry of Dr. P. Gabrielle Foreman
Work of South Carolina poet Glenis Redmond
Art of Jonathan Green with score by Ralph Russell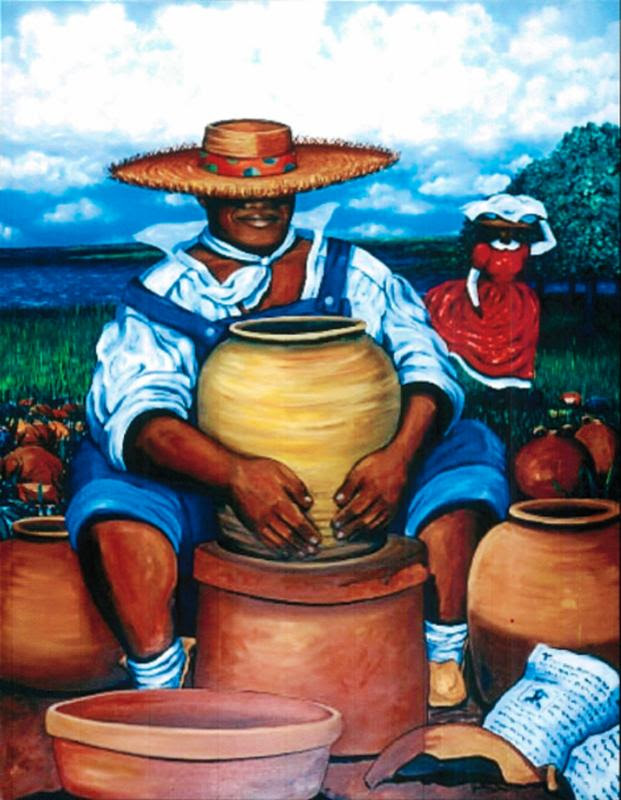 Saturday, March 1 | 4:00pm
Tatnall School | 1501 Barley Mill Road, Wilmington
Admission $5 | Cash at door only
Friday & Saturday, March 14 & 15 | 7:30pm
Mitchell Hall | 134 The Green
University of Delaware, Newark
Part of the Dance Minor Concert
Tuesday, March 18 | 5:00pm
Gore Recital Hall | Roselle Arts Center
University of Delaware, Newark
Paul R. Jones Lecture featuring Jonathan Green & collaborating artists
With support from The Interdisciplinary Humanities Research Center and Christina Cultural Arts Center. Painting by Jonathan Green.