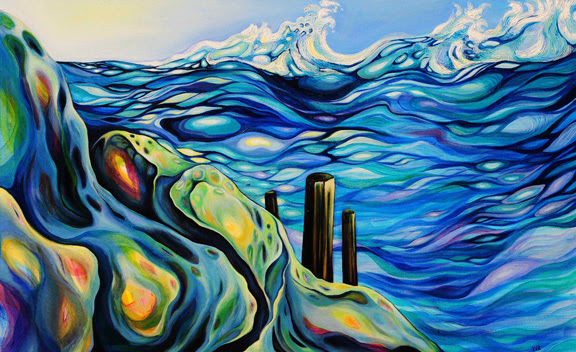 "Swelling Surge" by Leah Van Rees

Artist's Statement
The paintings examine and exaggerate small details of landscapes and seascapes often overlooked. These elements are illustrated through use of intricate pattern, brushstroke variety, paint opacity and vivid colors. I am inspired by configurations found within the natural world, and I strive to convey their importance through my medium of oil paint.

Art Loop Reception
|
5:30-7:30pm
Friday, December 5, 2014
Christina Cultural Arts Center
Edward Loper Gallery
705 N. Market Street, Wilmington, DE 19801
Eleone Dance Theatre presents Carols In Color
We welcome Eleone Dance Theatre back for this breathtaking musical holiday tradition! Based on the gospel according to St. Matthew, "Carols" re-tells the story of the birth of Christ through exuberant dance, contemporary music and powerful narration that brings audiences to their feet.
"Carols" is conceived by E. Leon Evans II.

Carols in Color
premiere sponsor | AARP
Sunday, December 14, 2014

|
4:00pm
The Grand Opera House
818 N. Market Street, Wilmington, DE 19801
General Tickets: $25-30 + Service Fee
Student tickets: $14.99 + Service Fee
Made possible in part by Revive the Village, United Way of Delaware;

Delaware Division of the Arts, a state agency dedicated to nurturing and supporting the arts in Delaware, in partnership with the National Endowment for the Arts.

The Pivot Open Mic Nights
Creatives of all kinds: Hip-hop, spoken word, comedy, visual artists, musicians, dancers. Looking for a venue to express and interact with a diverse audience? Get here! Sign-ups 7:00pm; performances 8:00pm
2nd & 4th Fridays 7:00-10:00pm
Christina Cultural Arts Center
Clifford Brown Performance Space, 705 N. Market Street Wilmington, DE 19801
SNEAK PEEK:
WeBe3 in Concert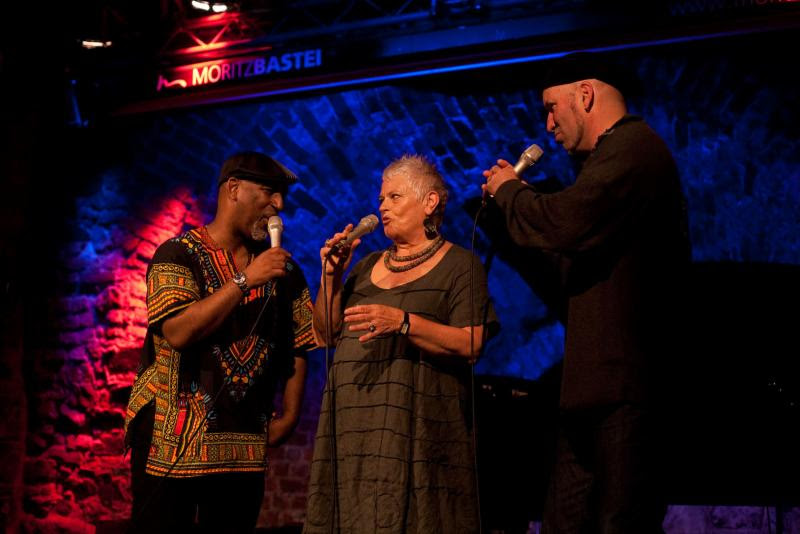 Rhiannon, Joey Blake & David Worm are WeBe3
Christina Cultural Arts Center, Clifford Brown Performance Space

$15 Advance | $20 At Door


"WeBe3 is one of the freest musical experiences anyone will ever encounter, giving rare insight into the true art of vocal improvisation..."

-- Bobby McFerrin


"Pinpoint musicality, soaring invention and irresistible passion..."

-- LA Times
WeBe3 Vocal Workshop for Artists & Community

Saturday May 9
Advance registration encouraged
$25 Students | $40 Adults
Find the latest arts, music, food
& culture info...
INWilmington!